Work
In a nutshell:
Website
Messaging
Animation and film
Creative collateral
Editorial and writing
Media relations
Social campaigns
Caledonia Offshore Wind Farm
Supplying Scotland with local low-cost, low-carbon electricity
Caledonia is a 2GW wind farm being developed by Ocean Winds which aims to be operational in the Moray Firth by 2030. We were tasked with developing a strategic communication strategy to raise the profile of Caledonia as a key ScotWind project. As well as building an identity for the development, we positioned Ocean Winds UK as a confident, reliable developer with an excellent delivery record, and implemented a strategic, integrated approach to communication to support consents submission and award.
Working with the project team, we held two discovery workshops to devise a bespoke communication strategy. We developed a new messaging framework which became central to our ongoing media, digital, public affairs and stakeholder engagement activity.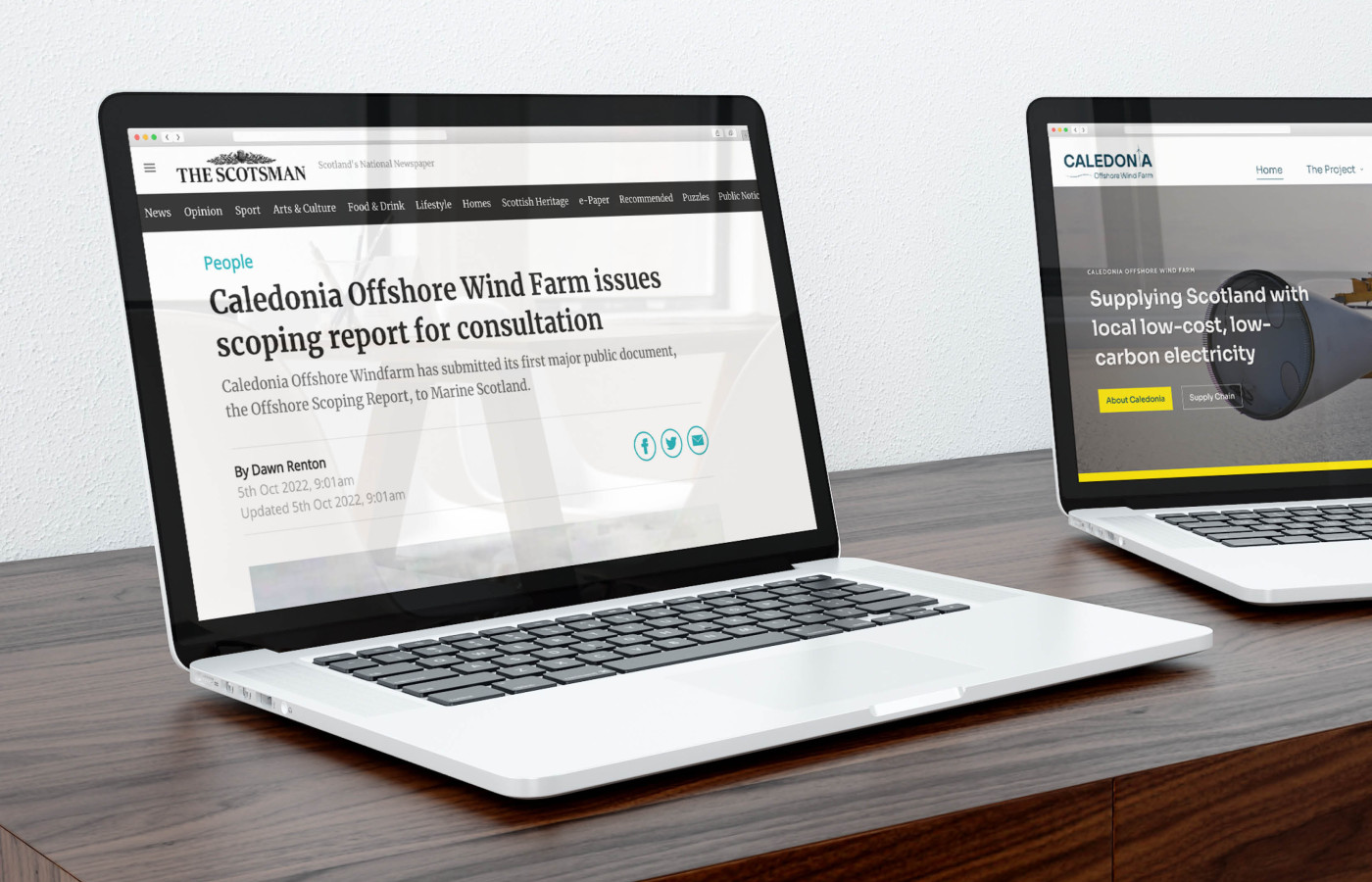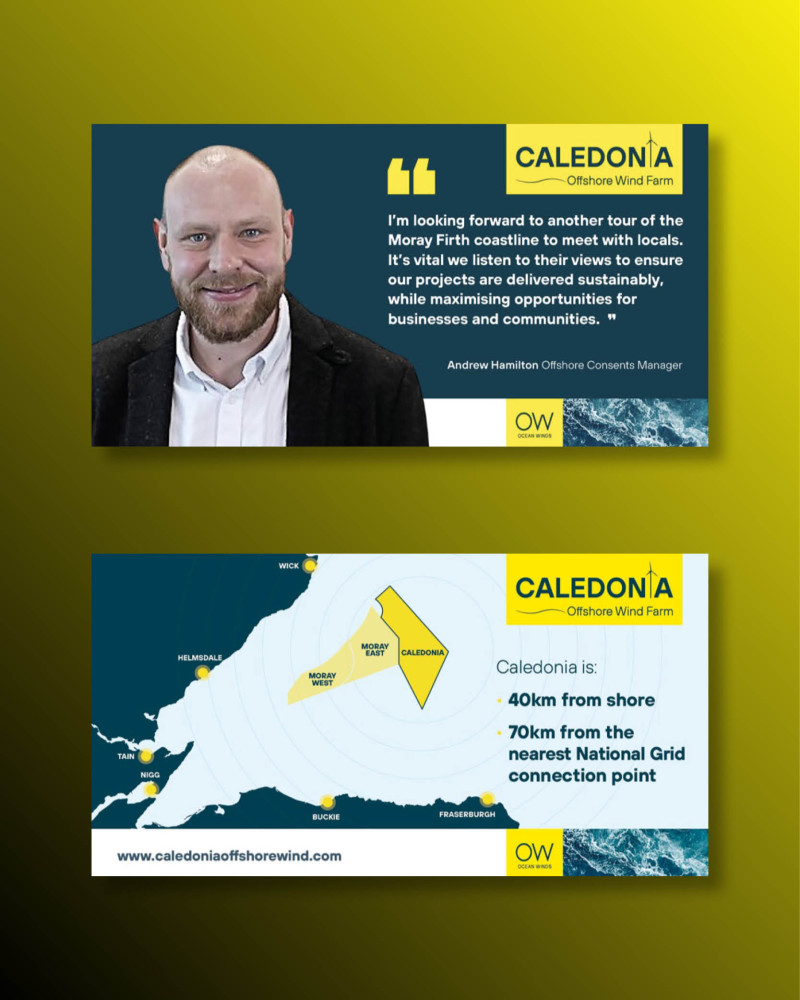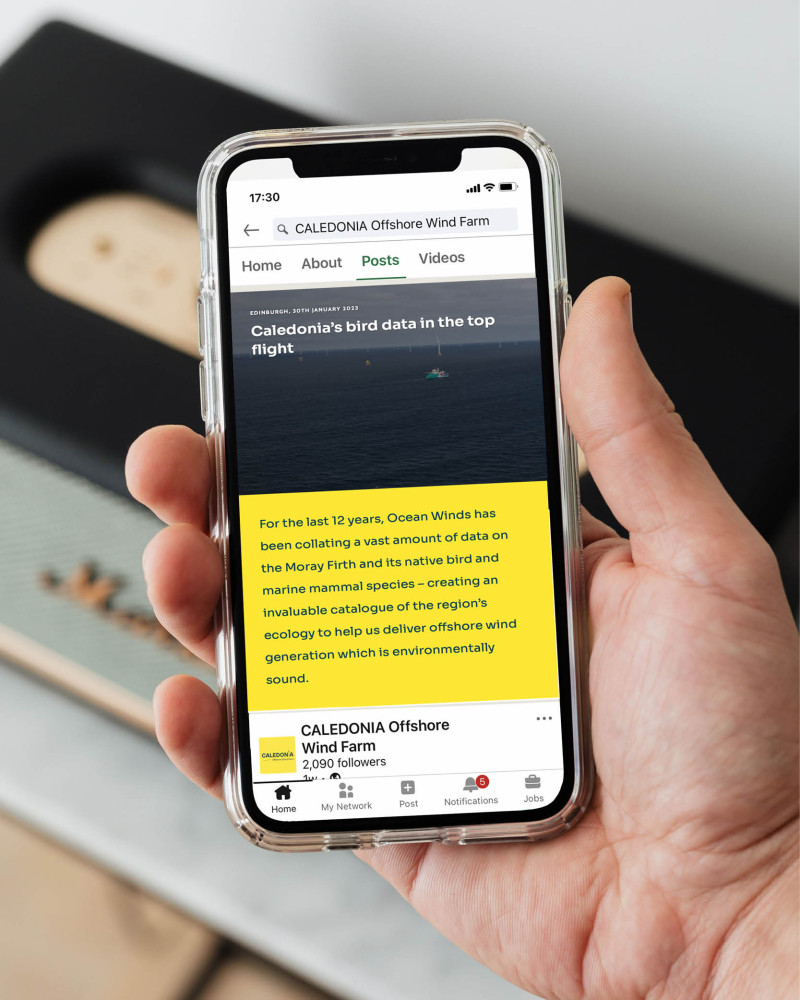 Next project