Work
In a nutshell:
Website
Messaging
Visual identity
Animation and film
Coaching and facilitations
Creative collateral
Events and exhibitions
Media relations
Social campaigns
OPITO Global
Transformation, Transition and Digital Acceleration
OPITO's mission is to develop a safe and skilled workforce for the global energy industry. After a two year hiatus, OPITO wanted to relaunch its annual event, OPITO Global, highlighting its key position in the sector and its deep roots in Asia Pacific. The aim was to develop an integrated campaign centred around the event itself while securing a maximum number of high quality attendees at the conference in Kuala Lumpur, and drive industry engagement through dynamic content and speakers.
We developed a strong brand identity for OPITO Global 2023 and executed a paid and organic digital campaign to attract registrations and build momentum in the lead up to the event. Our team led the event management process from supplier procurement, registration and logistics through to speaker liaison and panel facilitation during the conference. To capitalise on OPITO's legacy of STEM investment globally, we secured Petronas support to deliver an event alongside the conference which celebrated the ingenuity and curiosity of local school children. To maintain excitement post-event, a drumbeat of engaging content was targeted at attendees to share footage and insights and capture their feedback ahead of 2024.
Results included 300 energy professionals in attendance with 97% positive feedback, and mentions from four high profile keynote speakers which secured 320% spike in impressions on LinkedIn content over 24 hours.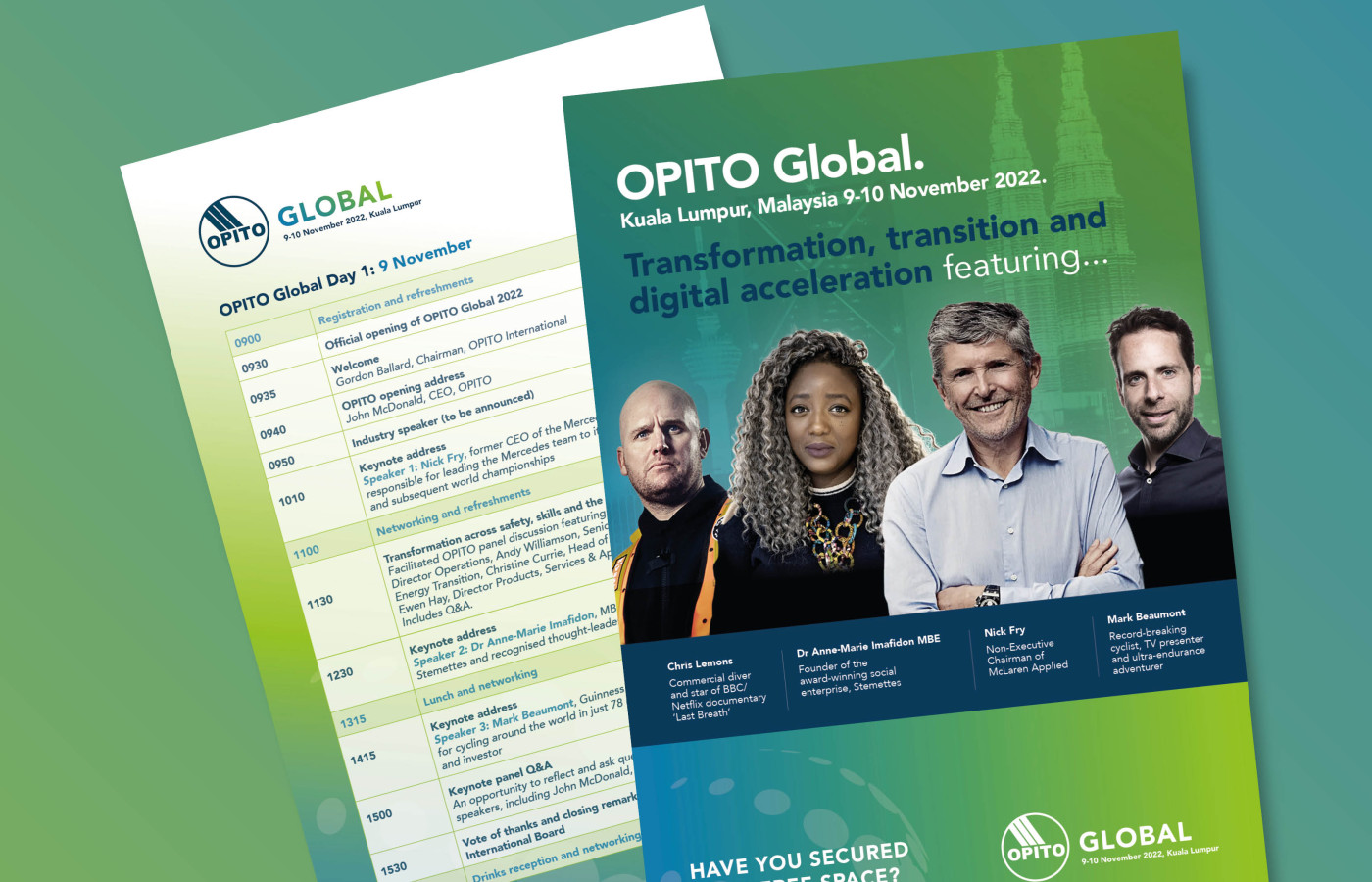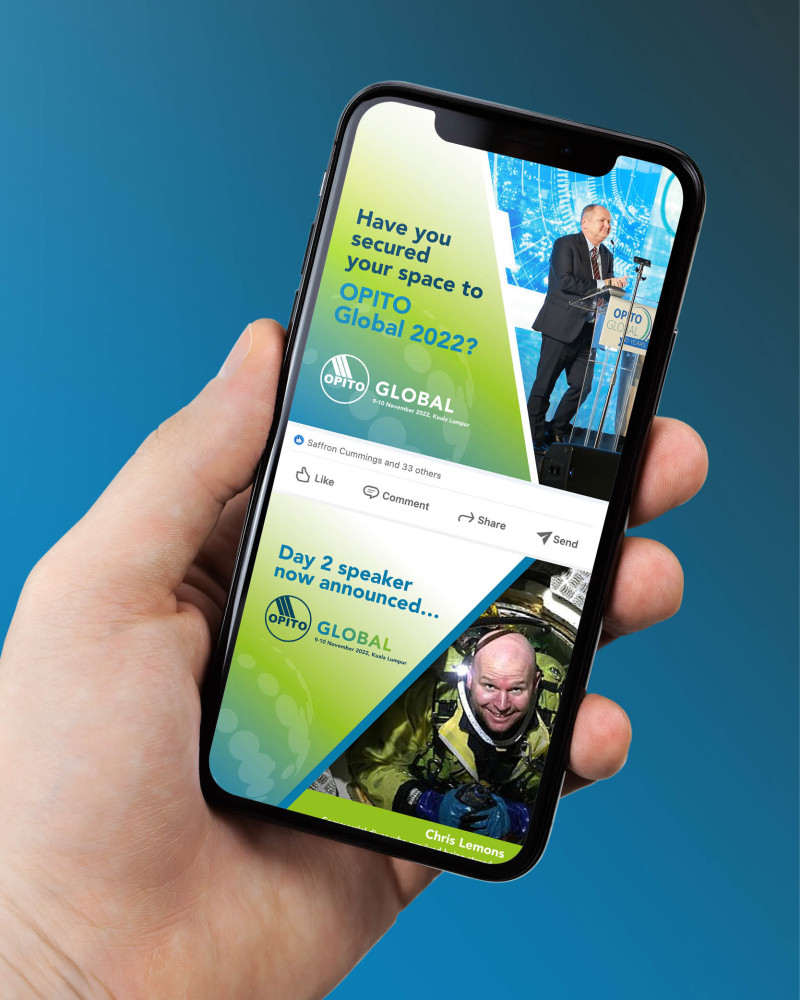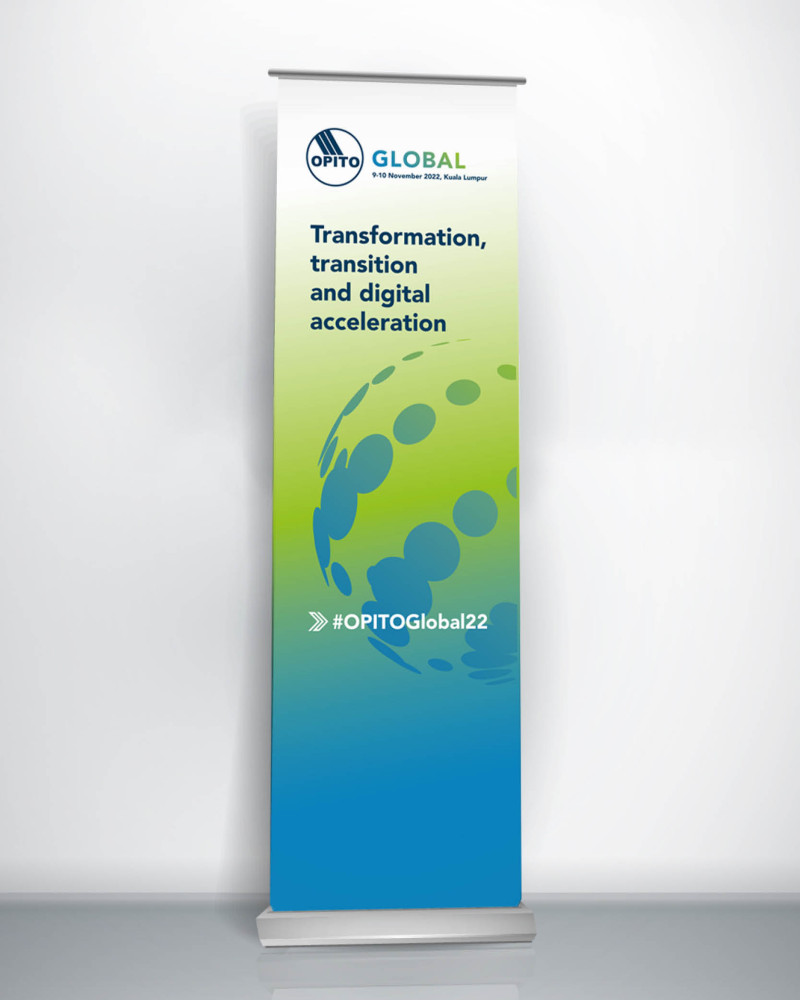 Next project