Work
In a nutshell:
Creative collateral
Editorial and writing
Media relations
ORE Catapult
Leading technological innovation and research in offshore renewable energy
The Offshore Renewable Energy (ORE) Catapult is the UK's flagship technology innovation and research centre for offshore wind, wave and tidal energy, and supports over 1000 SMEs with technology development to accelerate the growth of the UK renewable energy industry.
In September 2021, ORE Catapult released a research report that detailed the vital role robotics will play in achieving net zero. To position ORE Catapult as research experts and an authoritative voice in this growing global market, we created a media strategy that included insightful thought leadership, articles and press releases which secured coverage across key local, national and international titles.
To strengthen this research, we also established a signature infographic style to create engaging social media graphics that shared research highlights with ORE Catapult's digital audience.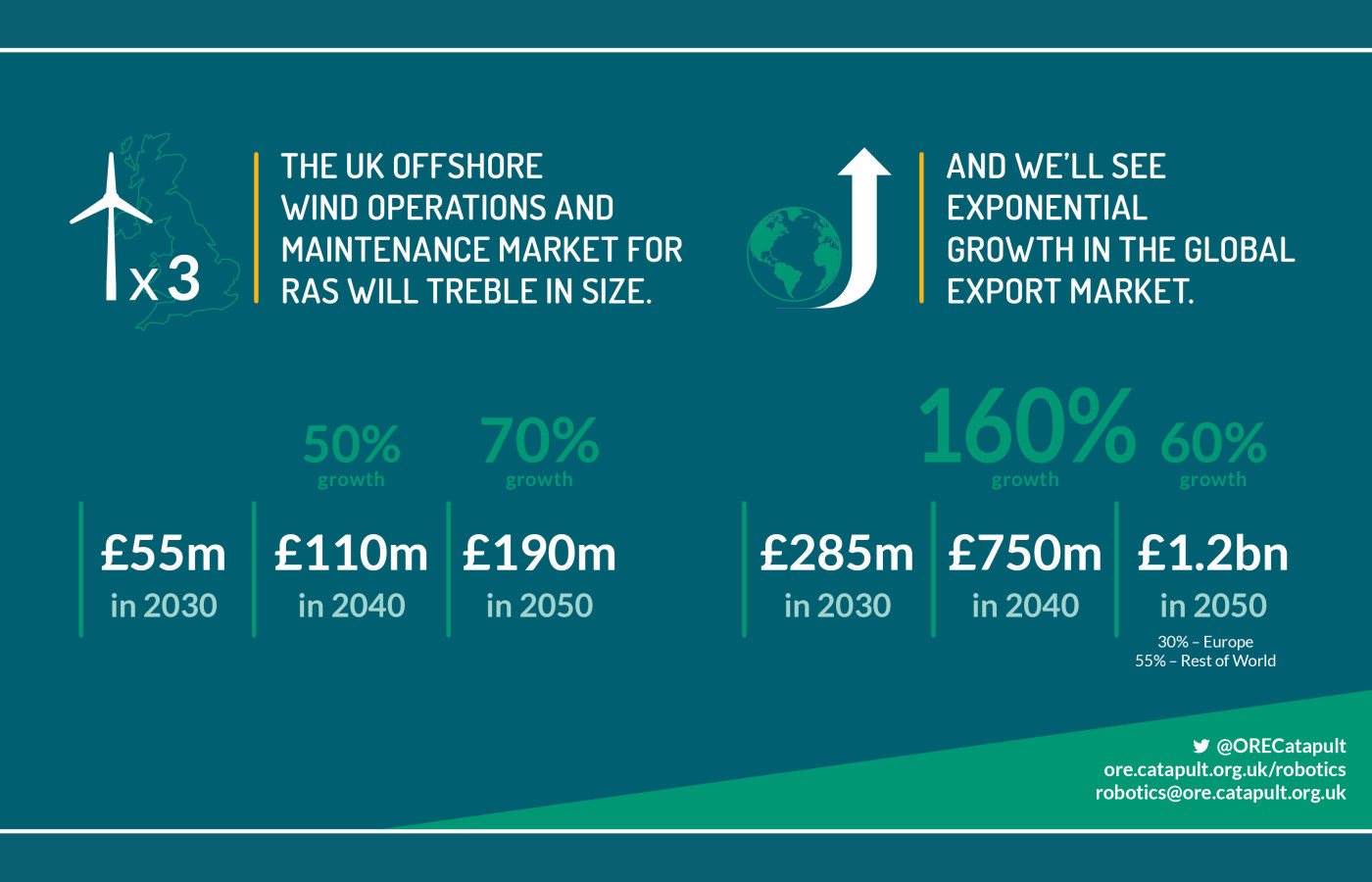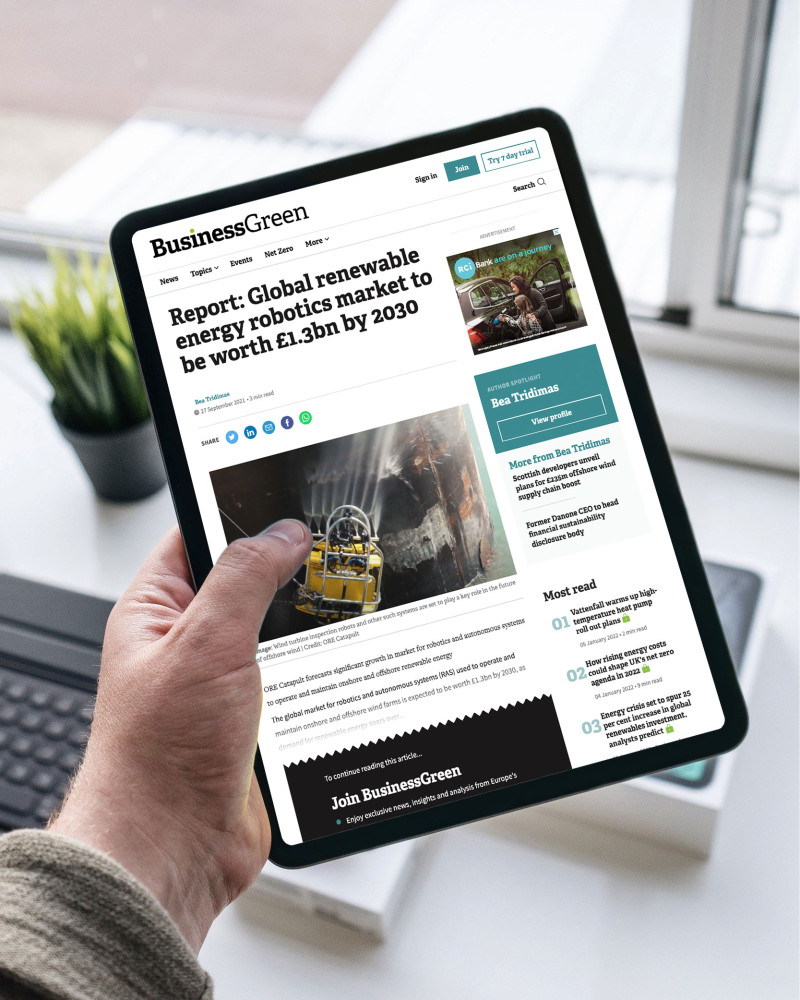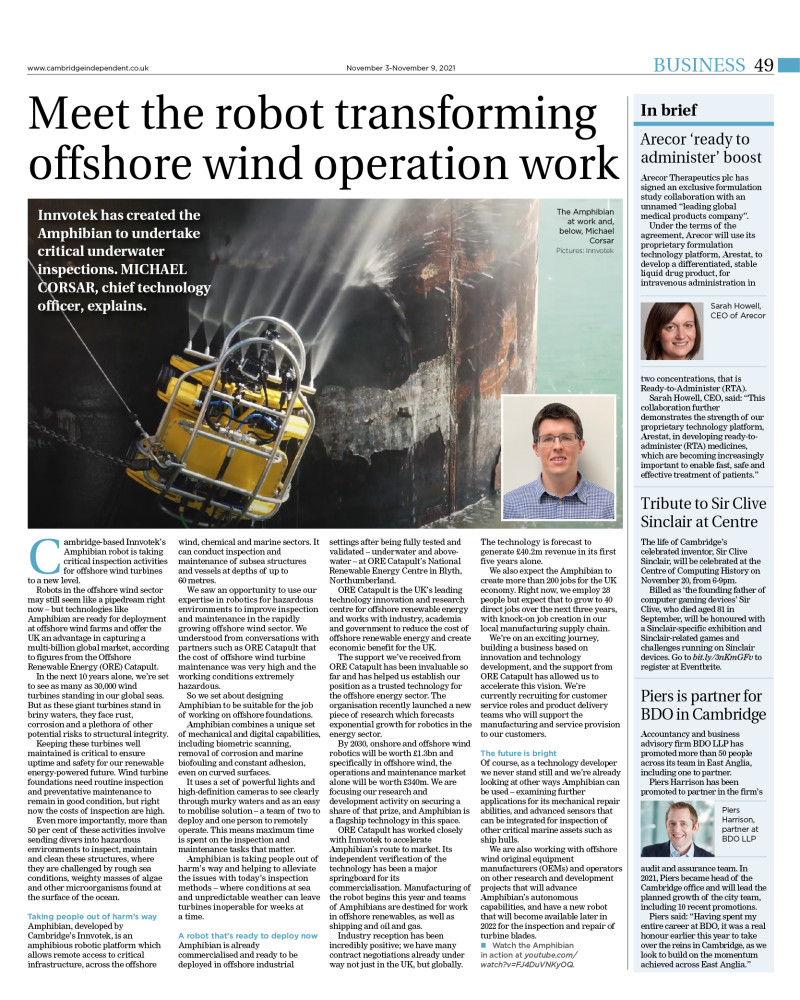 Next project