Views
Aspect targets £100,000 charity partnership to support vulnerable people in north east Scotland

Andrew McCallum • Jun 1, 2023
Today, (1 June 2023), Aspect: The Strategic Communication Experts has selected Aberdeen Cyrenians as its first Charity of the Year in what is the charity's 55th year supporting vulnerable people in north east Scotland.
This innovative partnership will see Aberdeen Cyrenians benefit from Aspect's expertise, creativity and insights through a pro-bono communication campaign, as well as the Aspect team's fundraising efforts and volunteering efforts.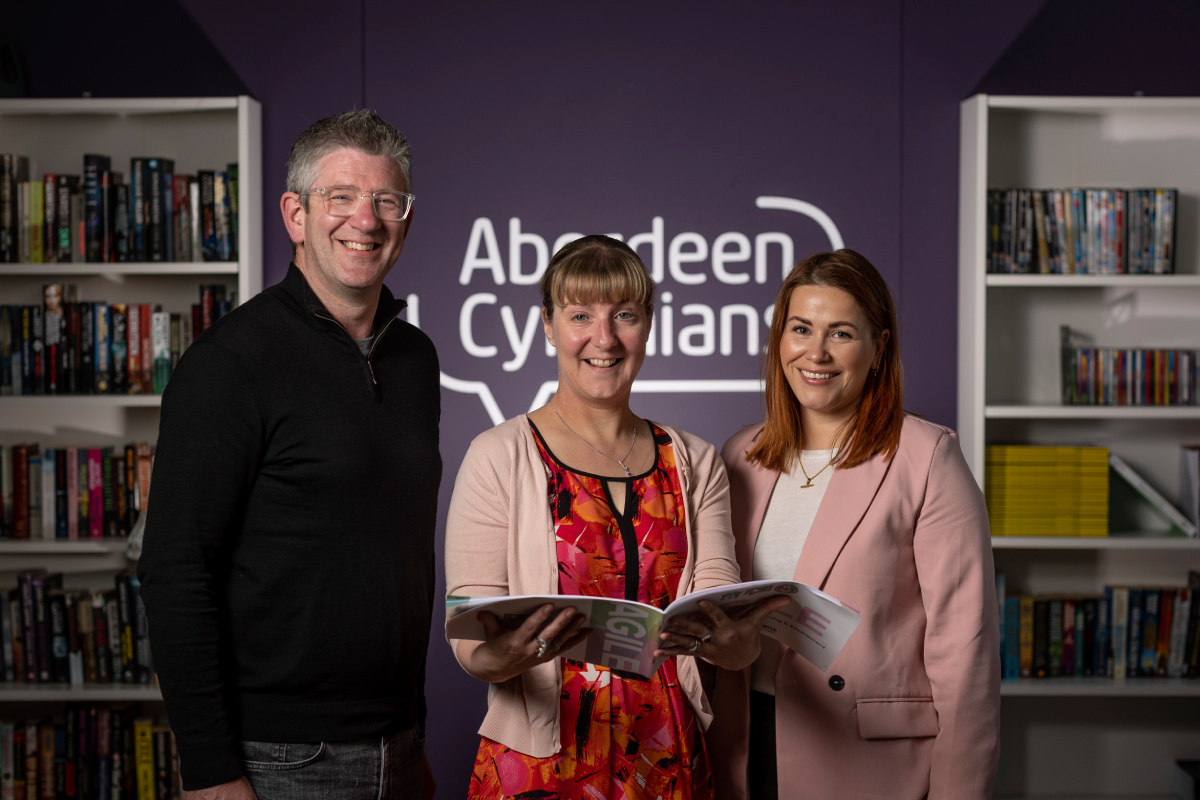 Established by Aberdeen University students as a soup kitchen in 1968, Aberdeen Cyrenians aims to support the most vulnerable people in the north east facing social exclusion, such as crisis, trauma, poverty, and isolation.
As the cost-of-living crisis continues to have a profound impact on people across society, demand for the services offered by Aberdeen Cyrenians increased by 600% in 2022 from the previous year.
Aspect's support will include a combination of in-kind contributions of the firm's strategic communication services, employee volunteering, fundraising and materials targeting an overall value of £100,000 by June 2024.
The integrated communication campaign will raise awareness of deprivation and poverty in Aberdeen and tackle the stigma associated with social exclusion and vulnerability in society.
Andrew McCallum, Founder and CEO of Aspect, said:
"We're proud to announce our partnership with Aberdeen Cyrenians and we're looking forward to doing everything we can to support its vital work over the next year.
"At Aspect, we're not only passionate about our work and our clients, but we're also passionate about the positive impact we have in our communities. We want to use the skills and expertise we have as a team to make a difference.
"We pride ourselves on being brave enough to tackle big challenges. There is arguably no greater challenge than that being undertaken by Aberdeen Cyrenians who work tirelessly to shift perceptions on barriers to opportunity and inclusion and support the most vulnerable people in society.
"Through carefully crafted, bold and honest strategic communication, we hope to create a lasting impact, empowering Aberdeen Cyrenians and those they support."
Donna Hutchison, Head of Corporate and Business Services at Aberdeen Cyrenians said:
"We are excited to be chosen as Aspect's inaugural charity partner. The values of both organisations are closely aligned.
"We understand the increasing importance of providing opportunities to allow businesses to engage in meaningful impact within their local community as part of their wellbeing and sustainability goals.
"As we enter our 55th year, we recognise the unique opportunity this partnership brings us in showcasing not only our legacy but our innovation in tackling the next generation of societal challenges, such as digital inclusion."