Work
In a nutshell:
Key messages and company positioning
Content marketing
Digital strategy
Editorial and writing
Media relations
Strategic counsel
Cyberhawk
Taking flight
Cyberhawk is the world leader in drone inspection and a pioneer in the development of asset visualisation software. Since its inception, the Scottish-headquartered firm has grown to service over 37 countries across the oil and gas, petrochemical, power generation and power grid sectors.
We managed Cyberhawk's international strategic communication, content and media relations programme, which included the development of blogs, case studies technical articles, thought leadership and C-suite interviews. We positioned the company as an authoritative voice on the global stage, and helped it generate new business growth.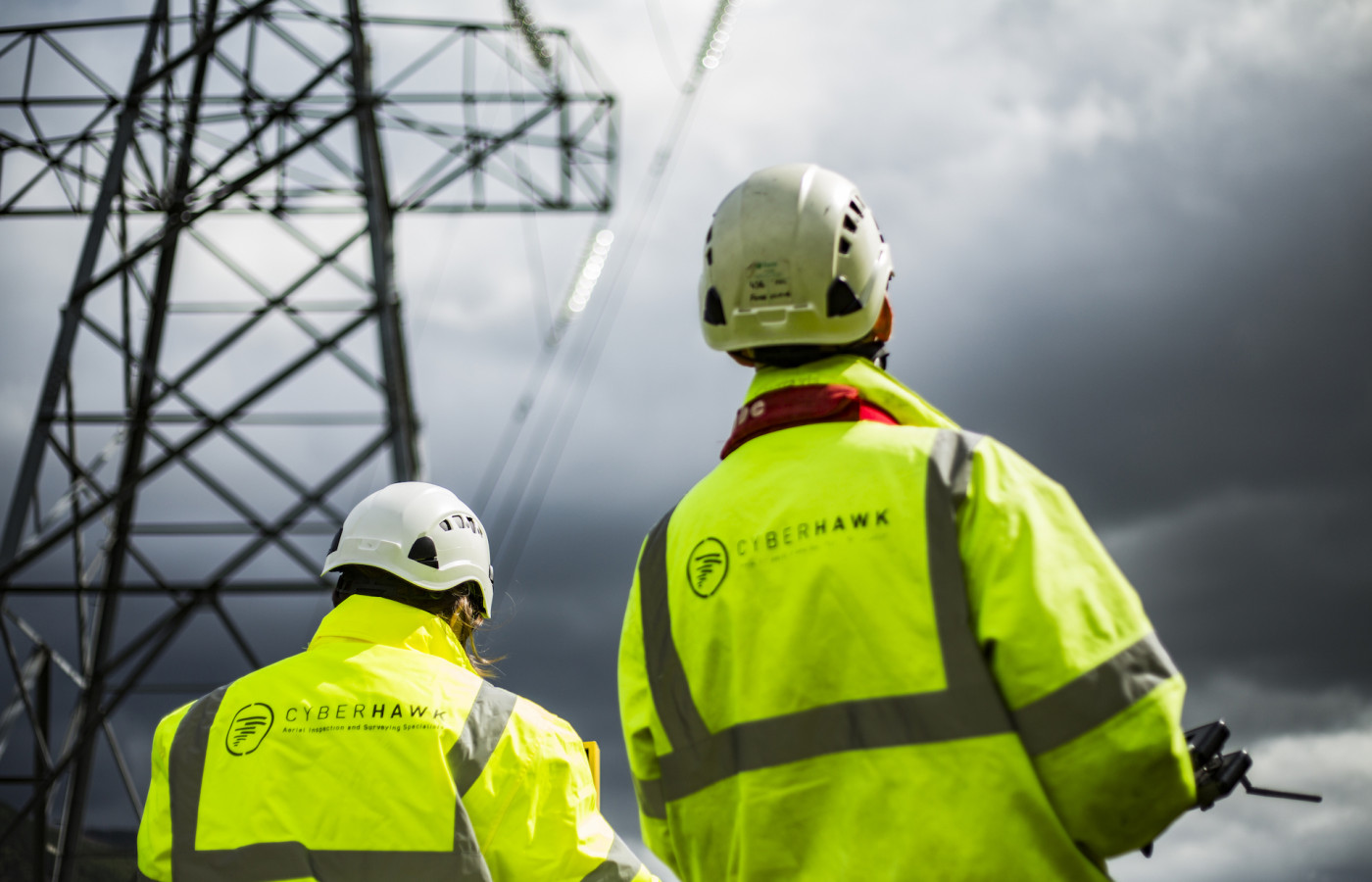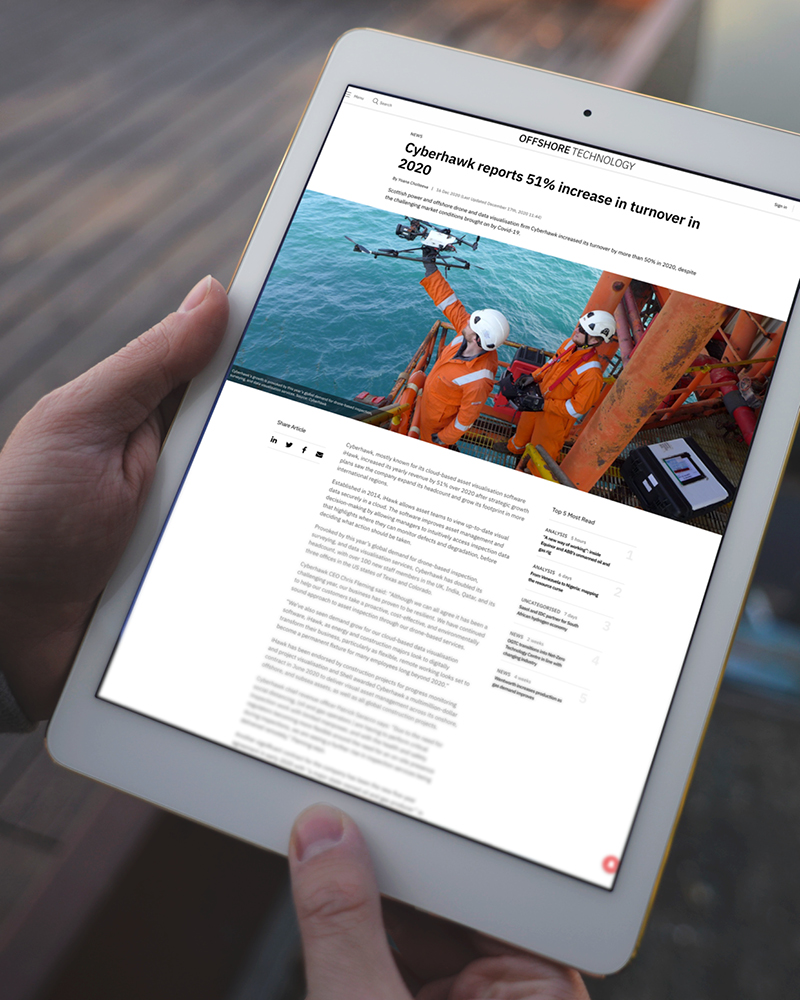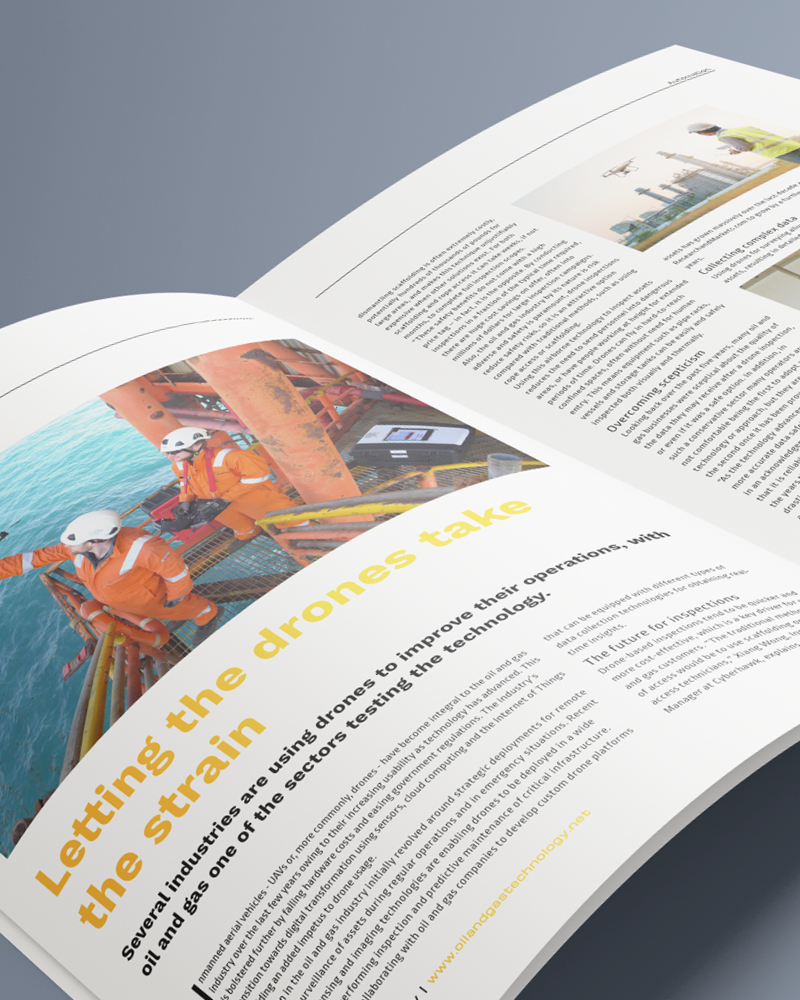 Next project