Work
In a nutshell:
Visual identity
Interior design
Messaging
Brand positioning
Creative collateral
ONE Tech Hub
Driving the digital transformation
ONE Tech Hub is the home of digital tech and entrepreneurship in North East Scotland. Led by private sector economic development body, Opportunity North East (ONE), we were commissioned to develop a fresh identity appealing to an emerging sector in the region.
Following an ambitious building refurbishment, we worked with the architect's vision to create a strong visual identity deployed across interior spaces, communal areas and wayfinding. We developed overarching tone of voice for all communications and a campaign to establish ONE Tech Hub as the 'go to' location for digital tech businesses.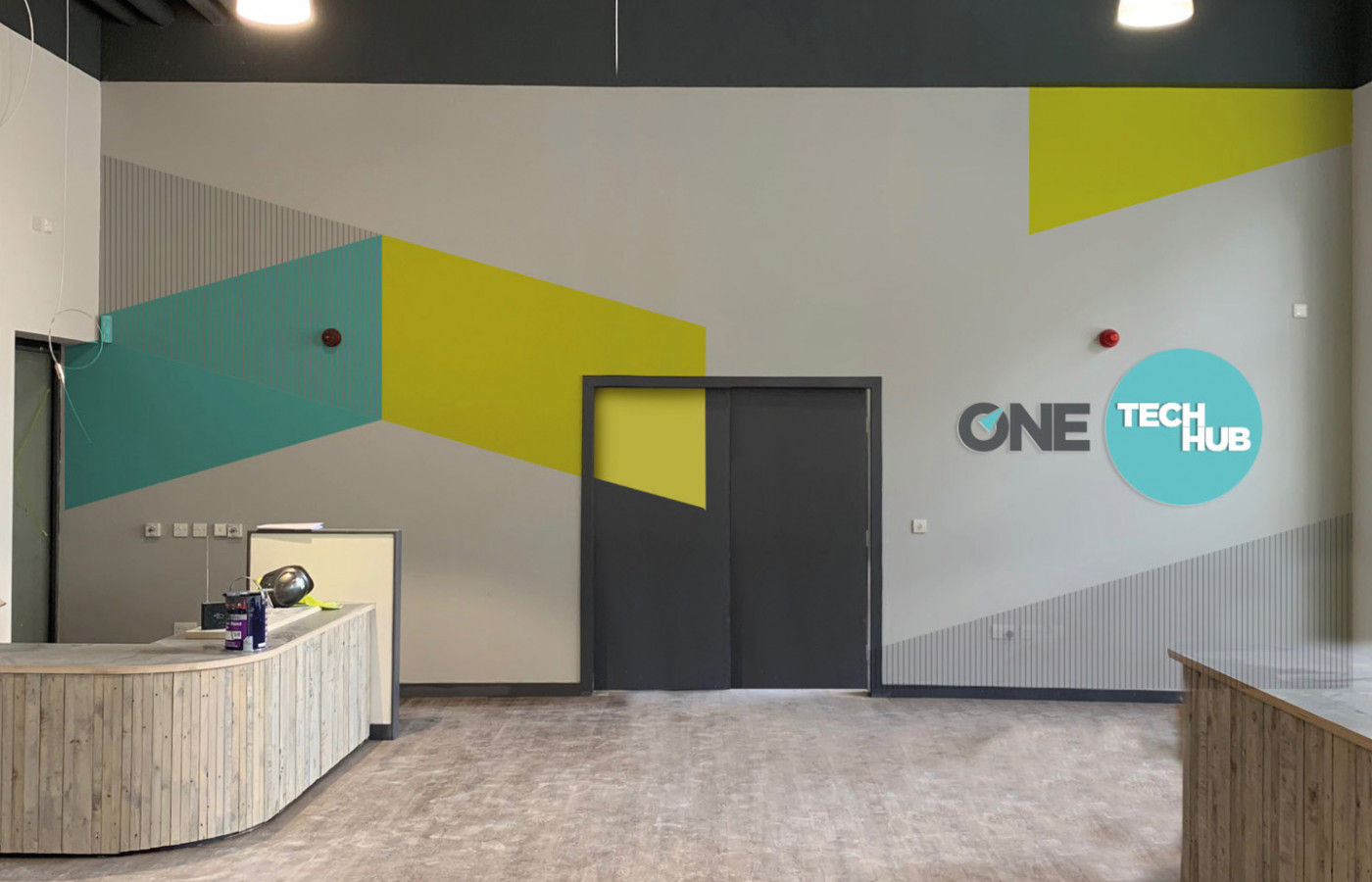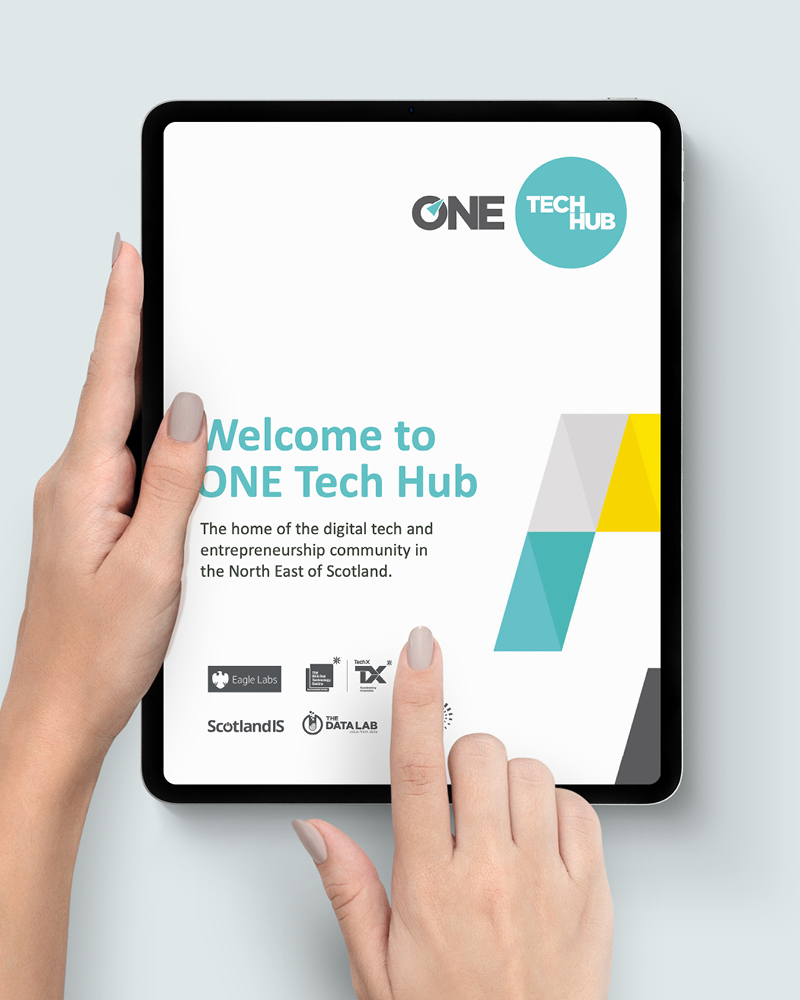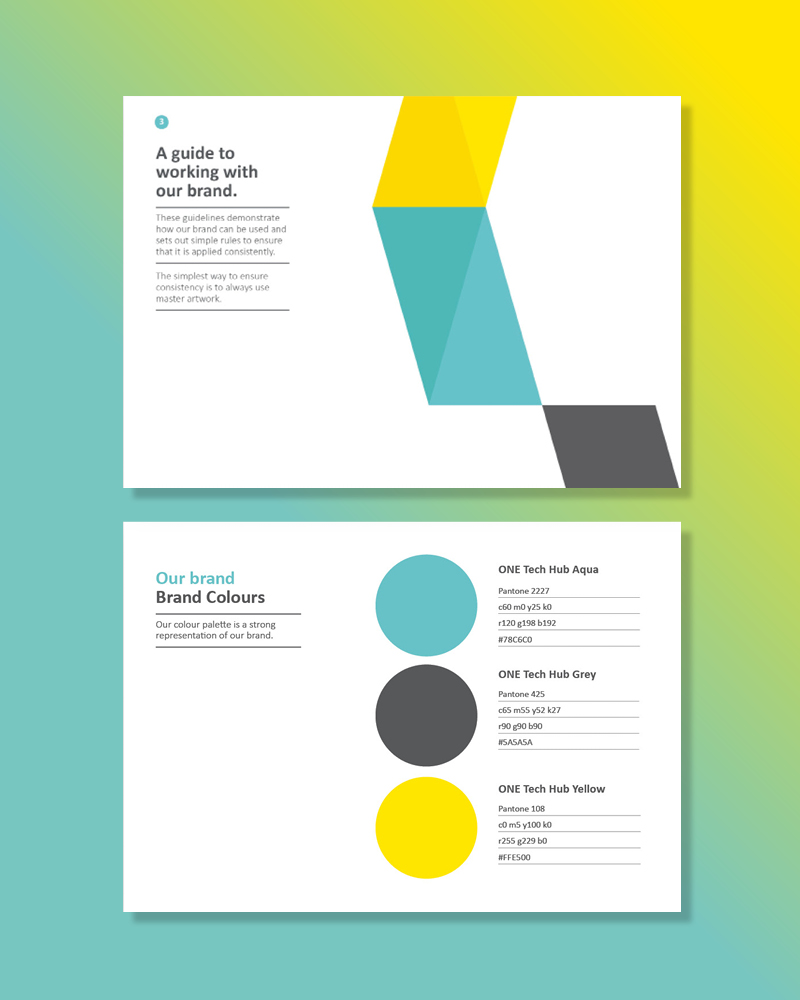 Next project