Work
In a nutshell:
Website
Messaging
Visual identity
Digital strategy
Pryme Group
Innovative Engineering Solutions
Pryme Group is a collection of companies that design, create and deliver innovative solutions for net zero across energy, defence and other industrial sectors. Following a period of M&A activity, we delivered a brand refresh and website to showcase Pryme Group's new, integrated offering to customers and future acquisition targets. The aim was to ensure that the group structure was clear, the brand hierarchy easy to understand, and that a strong connection between individual companies and the group was retained.
We carried out an audit of the existing brand architecture then developed an overarching narrative and bold, striking new brand for the group – one which could be clearly recognised and adapted - together with standalone identities and messaging frameworks for the group companies. We also worked closely with company leadership teams to understand their digital presence requirements so a series of new, cohesive websites could be developed.
We delivered five websites – one for each of the group companies - and created a consistent and unified visual identity and digital presence for an ambitious company targeting growth in new sectors and geographies.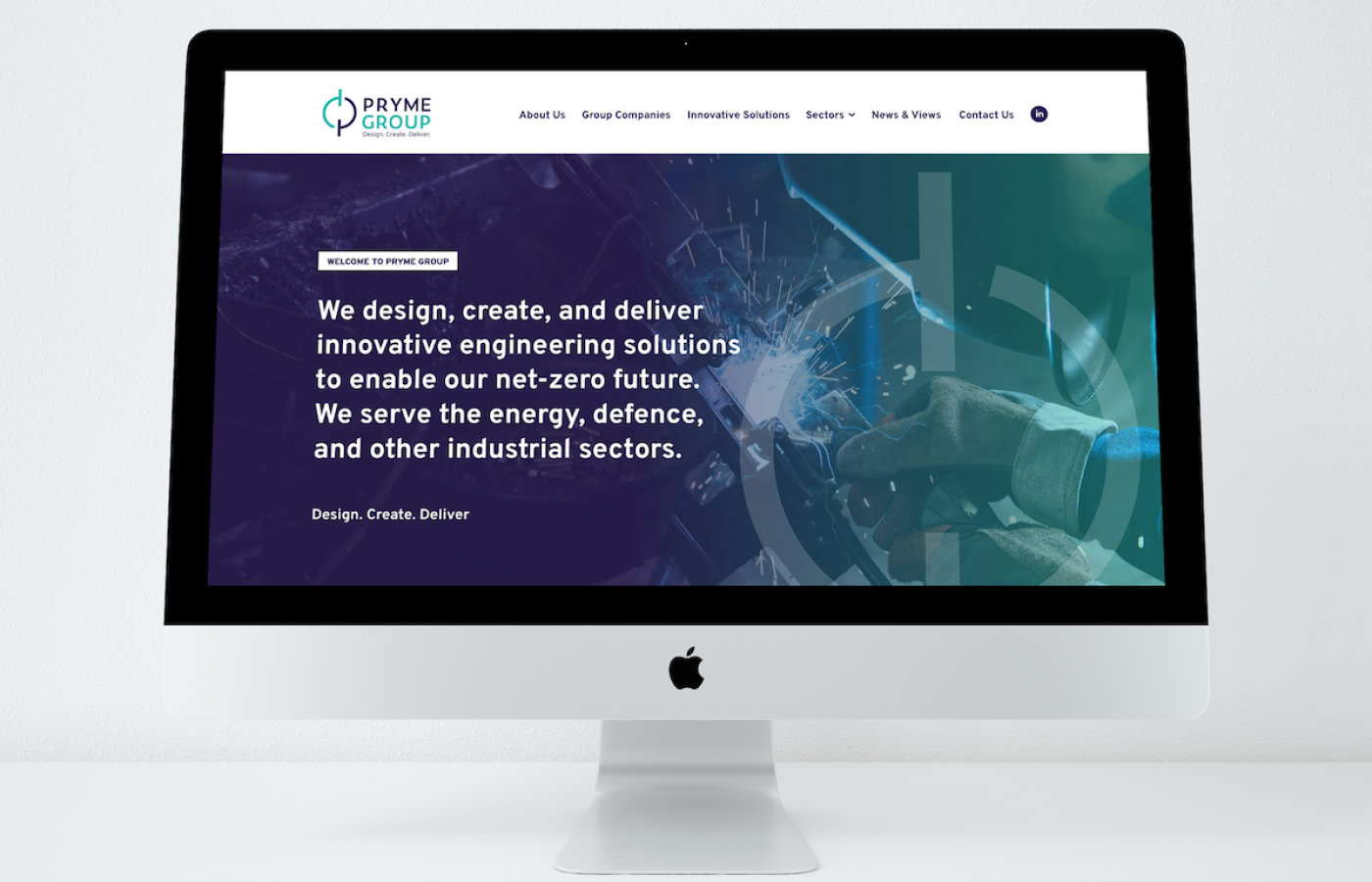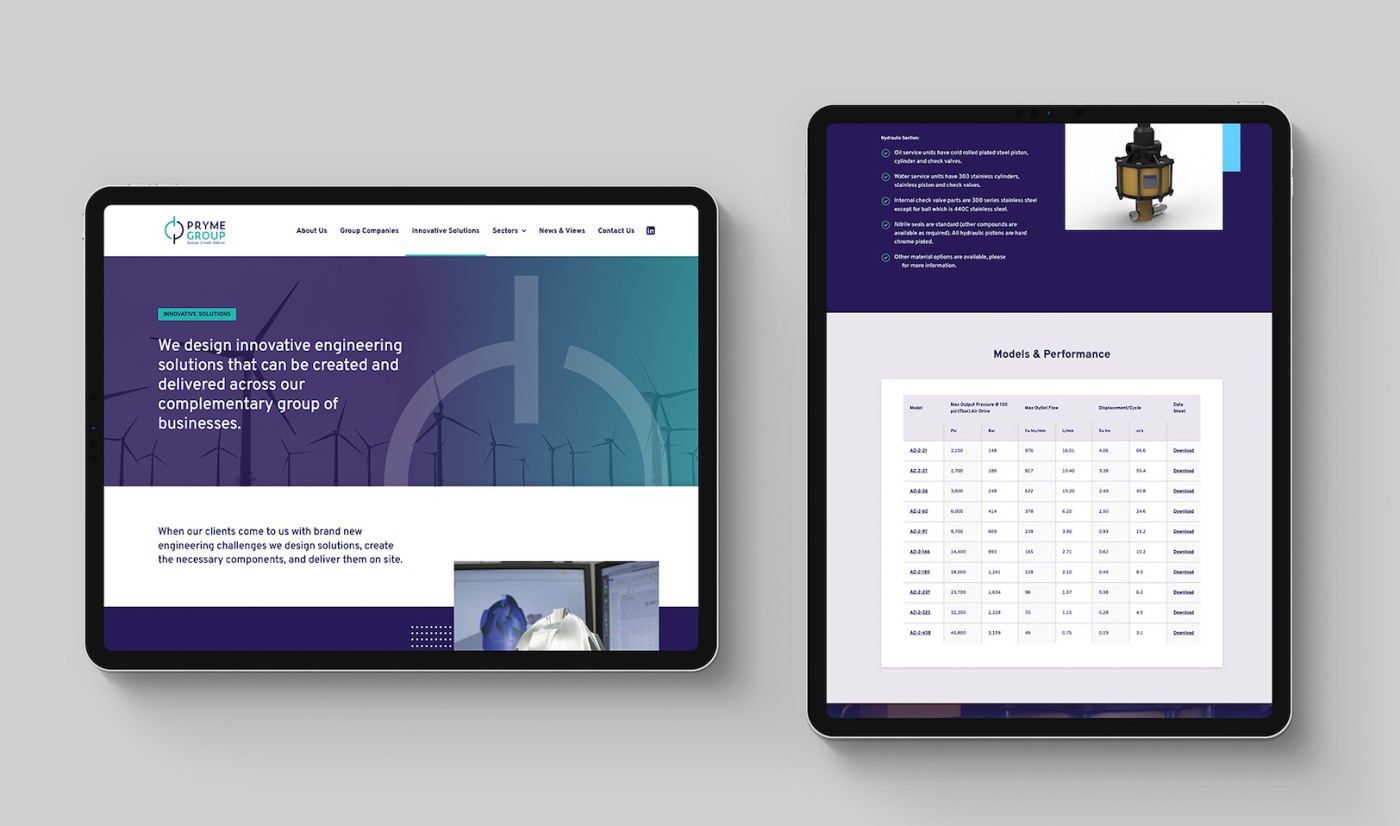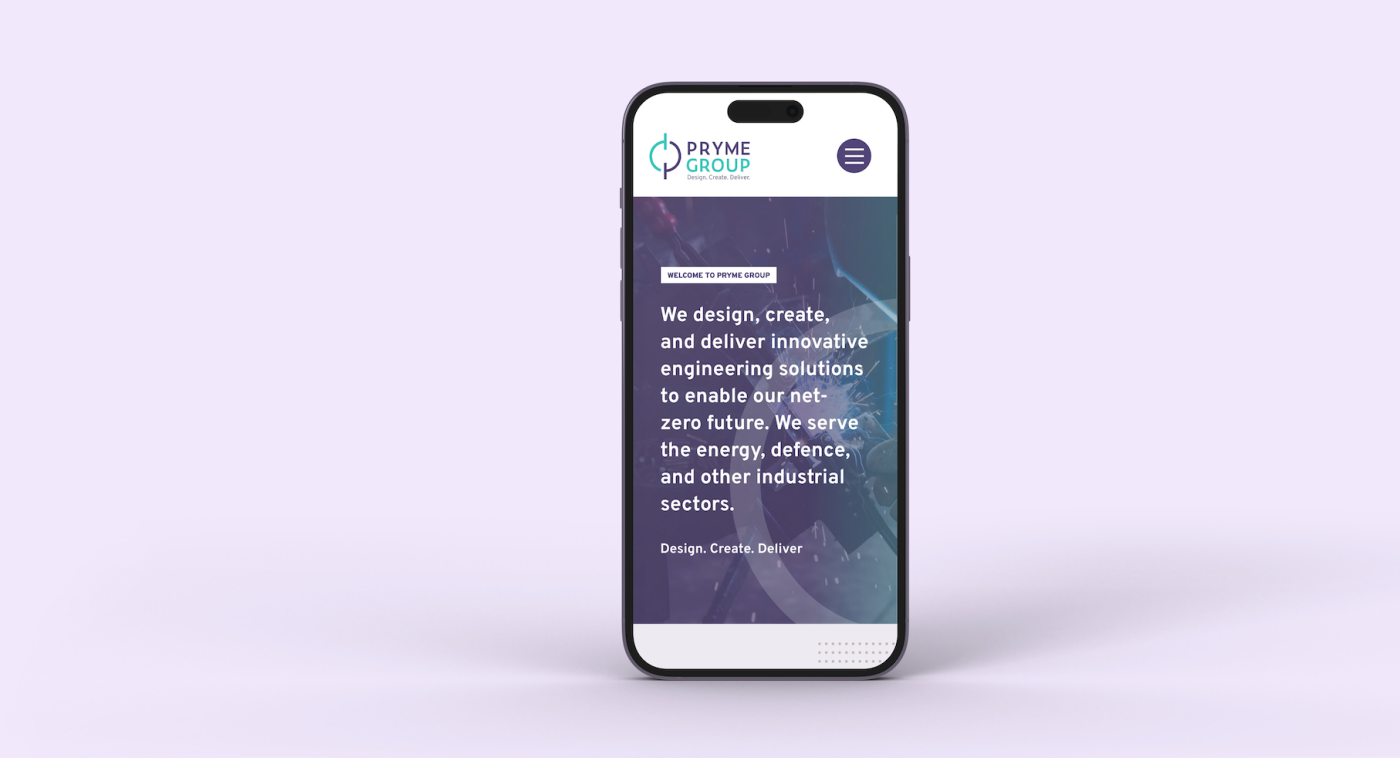 Next project